Posted by Jason Kok | June 29, 2014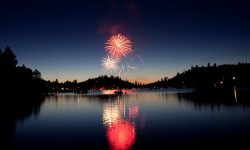 The 4th of July is fast approaching and several families have found their vacation destination at Sundown Lake near Moravia, Iowa.  This lake boasts 400 acres of water great fun for young an old to rekindle or create new relationships.  Nearly everyone can remember a family camping weekend or a lake visit whether it was fishing with Dad or Grandpa or boating with an Aunt or Uncle life is too short not to enjoy the summer months in the midwest.  Iowa does not have a lot of lakes and none are as uniquely developed as Sundown Lake.
If you have often dreamed of lake property ownership give Jason Kok at the Sundown Lake sales office a call and take advantage of some of the spectacular deals being offered by private sellers and the developer of Lake Sundown.  Jason Kok can assist you in providing a quality tour of the lake, land, and homes available at Lake Sundown.  Jason can be reached at 1-608-386-5597.