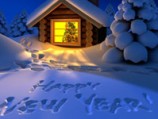 Posted by Jason Kok | December 31, 2013
2013 was a great year for us here at IA Land for Sale. I had the pleasure of meeting a lot of new people while showing properties and was able to make sales for many of them. It was amazing to see all of the changes happening at Sundown Lake with new construction of houses and numerous improvements being made to lakefront owners' shorelines.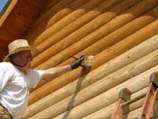 Posted by Jason Kok | December 12, 2013
Log cabins and homes are a popular building choice among those who live in wooded areas, or along streams, rivers, and lakes. Their rustic look and outdoorsy feel make them a perfect addition to the atmosphere of these locations. While a log home can be extremely attractive and a source of envy for some, many people tend to shy away from building them because of the maintenance they require.