Posted by Jason Kok | January 28, 2013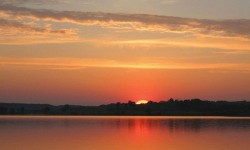 Do you love being on the water? How about boating and fishing? If you are like me I have always dreamed of having a lake property. As a full time resident at Lake Sundown I am living my dream. Here are 5 tips for buying a lake property. Read on to learn more and then start your lake property search.
How long has this property been listed?
This question can sometimes be one that agents like to avoid. Find out what comparable lots or lake homes have sold for in the past one to two years. A competent lake real estate agent should be able to provide you this data with little or no trouble.
Why are the owners selling?
Seller agents are able to answer this question if they are given the permission to do so. You may not gain any knowledge by asking this question or you may gain some immediate insight on the sellers and/or the property that they are selling. It never hurts to ask?
Are there any hidden fees associated with the lake?
Most Iowa lakes have an owners association in place and annual or monthly fees. Every lake is a little different on what is free and what you have to pay for. Be sure to find out if the fees quoted include everything that you are seeing.
What are the Lake's setbacks?
Some lakes offer their own standard set of setbacks. Make sure that there is something in writing when it comes to setbacks from the water. A buffer strip from the water can make for an eco-friendly lake.
Fishing?
If the lake is considered private, the lake owners are responsible for stocking the lake and providing an adequate fish population. Make sure that a fish study can be provided on the lake similar to what the Iowa DNR provides on public lakes.